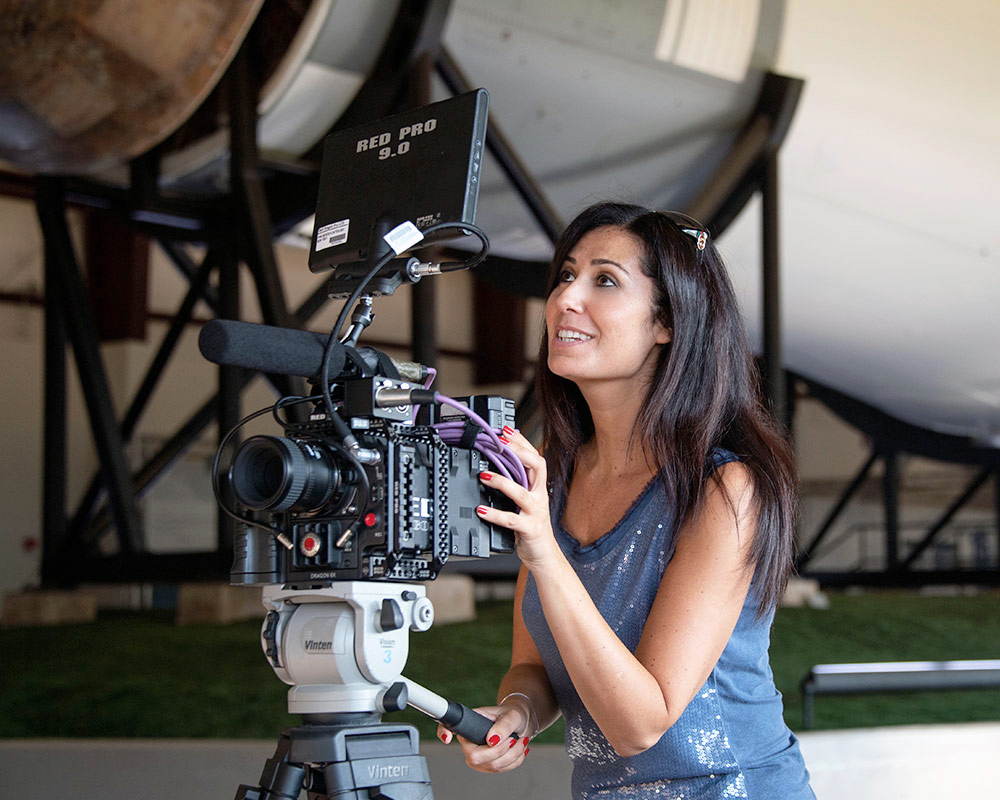 Research, development and experimentation for the production of films, documentaries also in 8K, fiction, video and multimedia audiovisual material, virtual navigation of museums and digital systems for the conservation of cultural heritage. 3D and visrtual technology. Creation of interactive and innovative multimedia software and platforms.
Alessandra Bonavina – CEO
Journalist, director and producer.
Alessandra Bonavina has made several historical and current documentaries. Since 2016 he has collaborated with ASI, ESA and NASA for the realization of a trilogy dedicated to human missions in the space which includes Expedition, Lunar City and Destination Mars.
Docufilm
Presented at the Venice Film Festival LUNAR CITY, Alessandra Bonavina's documentary film in collaboration with ASI and NASA that tells the next mission to Moon and the future of human exploration beyond the low orbit. In theaters since February 2020.
Executive production Next One Film Group
Produced and directed by Alessandra Bonavina
LUNAR CITY – Vivi l'esperienza
Interactive and sensory photographic exhibition
To retrace the fundamental stages of the space exploration: from 1969 to today and with an eye to the future. A walk where past and future live together. Photos and videos, 3d simulations and settings to experience the sensations of the astronauts.
Organization by: Next One Film Group and M9 Museo del '900
Curator: Alessandra Bonavina
With the collaboration of: NASA, ASI, ESA, INAF, NIKON, ALTEC, THALES ALENIA.
Museo del '900 via Pascoli 11 Venezia Mestre
dal 20 dicembre 2019 al 3 maggio 2020
www.lunarcity.space
After Expedition and Lunar City, the third film of the trilogy is coming: Destination Mars. The docufilm is under development and is expected to be ready for the ExoMars2020 mission in July 2020.
Produced and directed by Alessandra Bonavina
Executive production Next One Film Group
Expedition, the Docufilm to tell about the difficulties, the present and future challenges and the background of the Expedition 52/53 space mission scheduled for 28 July 2017. The astronaut Paolo Nespoli opens the doors of this common house of space to lead us behind the scenes of "Expedition".
Executive production by Next One Film Group
Produced and directed by Alessandra Bonavina
With the support and patronage of ASI and ESA, in collaboration with NASA and RKA.
For President, docufilm directed by Alessandra Bonavina, it's born from the awareness of the great changes that are taking place in the political and social scene of the post-crisis of the United States of America – with repercussions all over the world – that led us to live the strangest and most unpredictable election campaign that has ever been seen.
Alessandra Bonavina wins the Aila 2018 award
For the contribution to raising awareness of osteoporosis with the documentary Expedition.
In space, the loss of bone calcification proceeds much faster than on Earth, explained the astronaut Paolo Nespoli, protagonist of the documentary on the Vita mission by ASI. On stage Alessandra Bonavina, Paolo Nespoli and Dr. Daniela Prosperi, nuclear doctor of the Sant'Andrea Hospital in Rome.
06/09/2018. Venezia 75: due astronauti al Lido, intervista a Paolo Nespoli
Video completo
25/10/2019. Le sfide dello spazio presenti e future in Lunar City.
Video e Articolo
07/09/2018. Raccontare la luna che verrà, ovvero il futuro delle esplorazioni umane.
Leggi tutto
25/10/2019. Festival del Cinema di Roma: Lunar City, su ritorno alla Luna.
Video completo
Come sarà la vita sulla Luna quando il genere umano inizierà a colonizzare il nostro satellite?
Leggi tutto
Per la prima volta due astronauti sul red carpet della Mostra Int. del Cinema di Venezia.
Leggi tutto
6/02/2017. Un documentario "torinese" racconta le missioni nello spazio.
Articolo in PDF (600 kb)
06/09/2017. Come si stacca l'ombra da Terra fino a raggiungere la Stazione spaziale?
Leggi tutto
09/07/2017. Intervista a Alessandra Bonavina che ci parla della missione spaziale.
Leggi tutto
19/02/2018. Il docufilm di Alessandra Bonavina sulla terza missione di Paolo Nespoli.
Video completo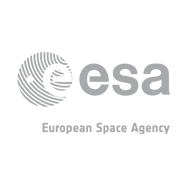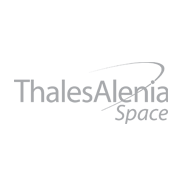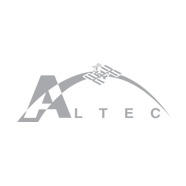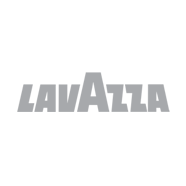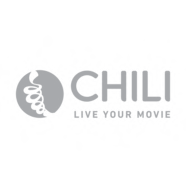 EMAIL
commerciale@nextonefilmgroup.com
© 2020 NEXT ONE FILM GROUP – P.IVA 14976251000
v.0.9.1 this web site is still under construction
Data processing and cookie policy
The data sent, unless explicitly indicated, are used only to answer the questions sent. They are custidi in company computer protected by password and antivirus and are not shared with third parties or used for entries in contact lists. We do not use profiling cookies or for other marketing purposes; the only cookies used are those of the system for the correct functioning of the system, those for detecting aggregate visit statistics in anonymous form and those of security. Owner responsible for the data collected for the aforementioned purposes is Alessandra Bonavina as legal representative.